Joe has always had a passion for foraging, and mushrooms are one of his favourites. I absolutely love it - it's such a great way to get lost in the wilderness for hours, to educate yourself on nature, give the dogs a stretch and also sort out the meal of the day!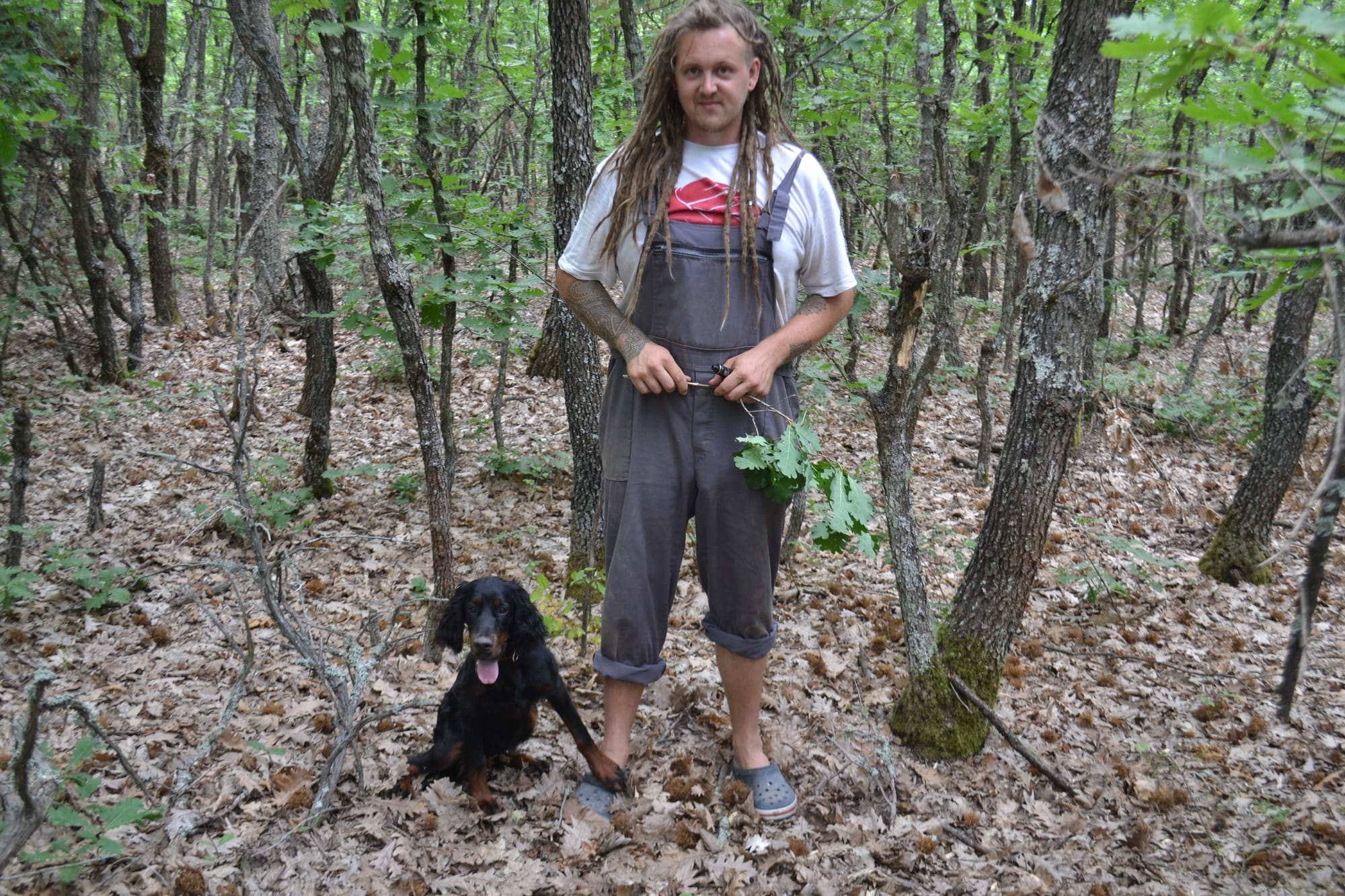 So as soon as we get a few days of rain, the boots are on and we are off into the woods. Today we were looking for Saffron Milk Caps. The latin word for them sounds a little like a spell out of Harry Potter : Lactarius deliciosus
They are found in pine forests and oak forests, often where the two meet and usually gathered in one small area, forming in rings. This means if you find one, there is likely to be others hiding nearby. They are incredibly difficult to spot, being the same colour as the fallen leaves, but look for mounds where the leaves are raising, and anywhere where water may run or hold throughout the year in woods when it rains.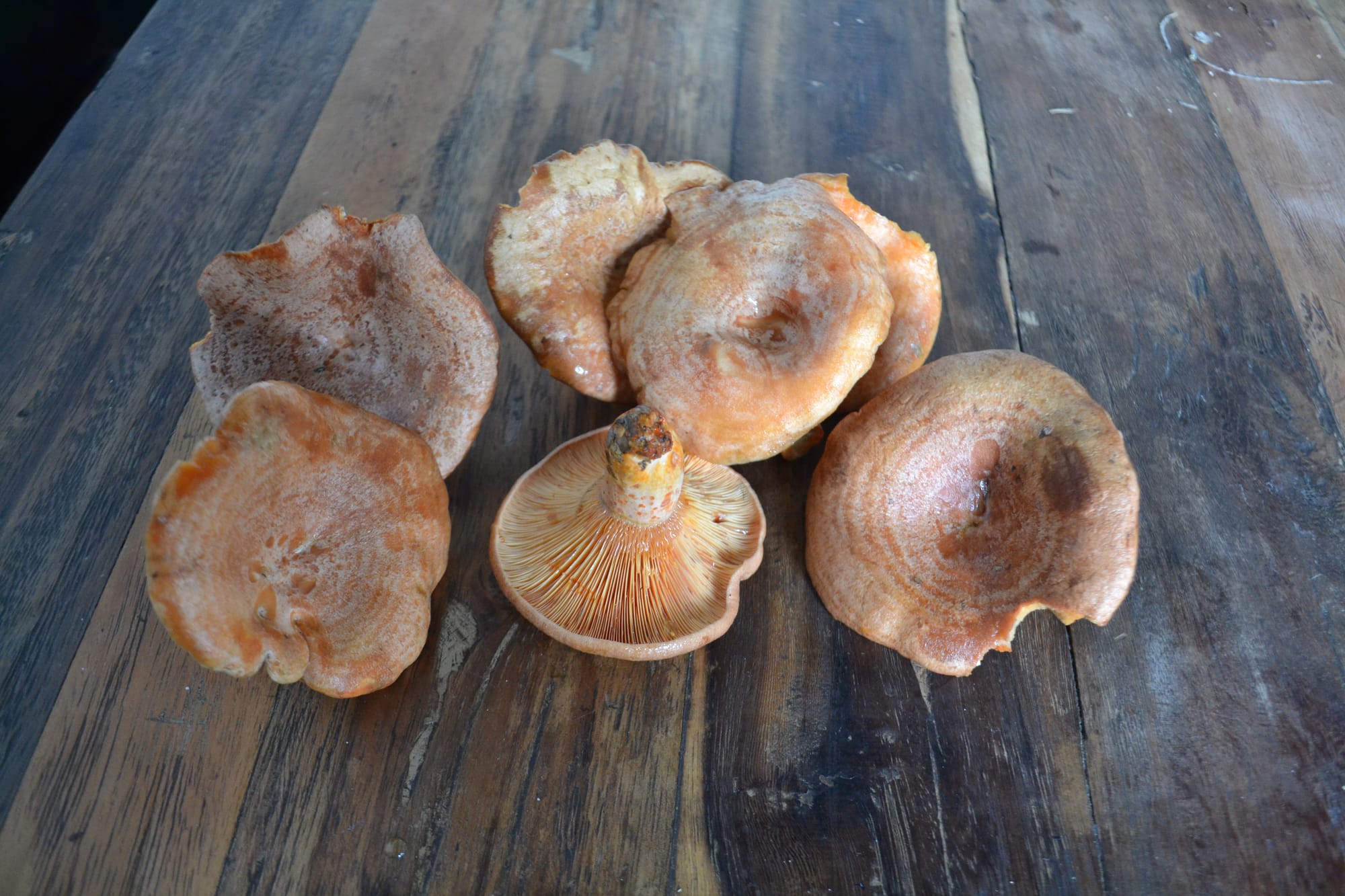 It is so important when finding these mushrooms to make sure you check, and double check that they are the correct ones. There are books and internet sites that can help you, and your bulgarian neighbours are very likely to know what is good and what is bad. But never eat them unless you are 100% sure they are what you think they are! The saffron milk caps look as above, and when you split them open, they should bleed bright carrot orange onto your fingers and the knife.
So we fried our milk caps at a high temperature with garlic, pepper and oil and salt, and paired it with some home made bread and eggs from the chickens. It was such a satisfying meal, not only because the mushrooms are delicious, but also because it felt so good to know we had made use of the nature around us, and took another step towards our self sufficient lifestyle.
I hate to be one of those people....but here's a pic of the plate ;)
Jess x