A big bonus of the climate over in South East Bulgaria is the array of different vegetables and fruit that we can grow.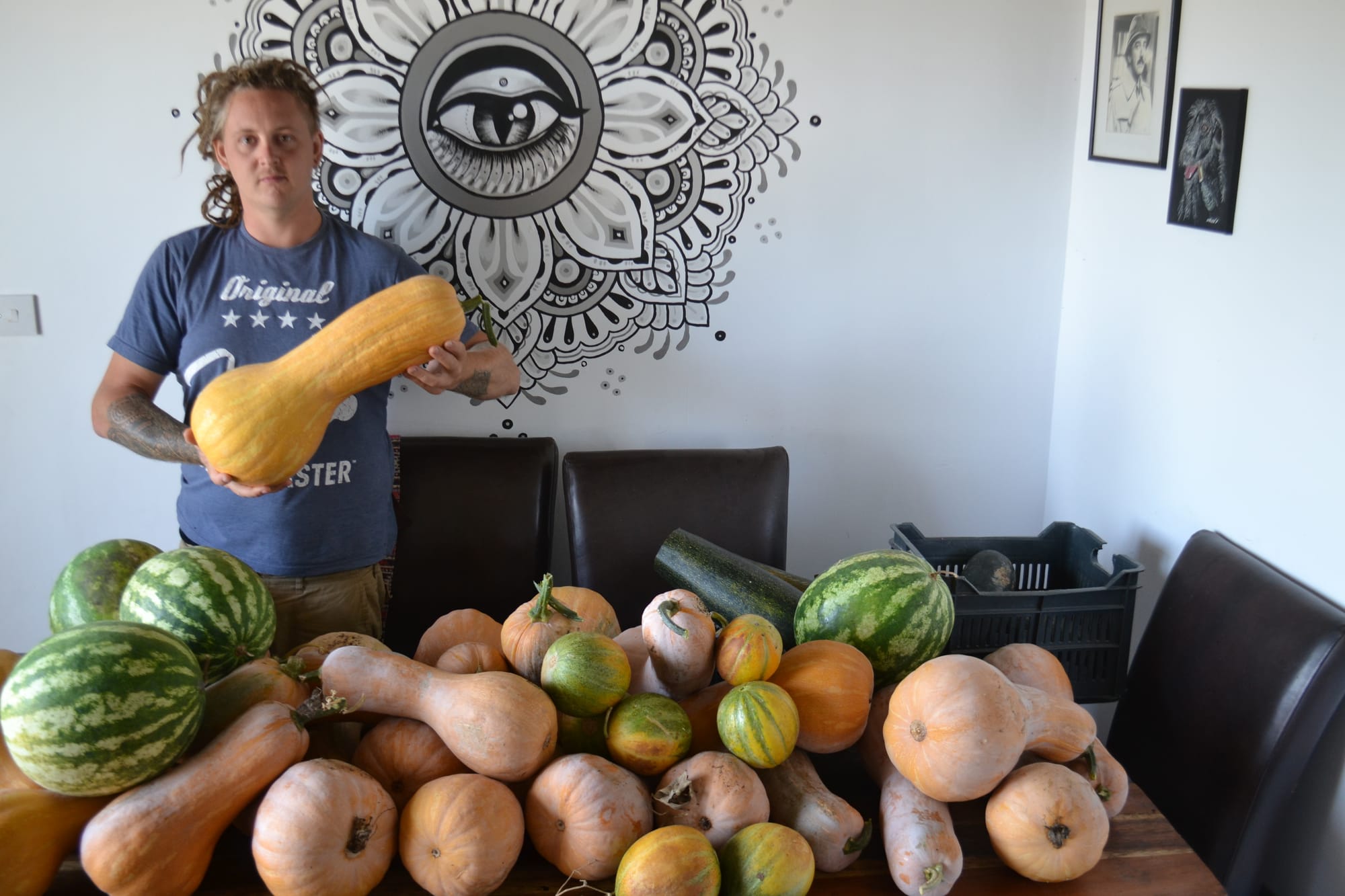 The spring is warm, and the summers hot and long, giving space to do two harvests if you have the time!
We grow entirely organically, and have many home made eco remedies to try and deter those pesky bugs. Many Bulgarians are still using harmful pesticides to culture their vegetables, but there is a shift currently happening bringing back organic growing to the villages.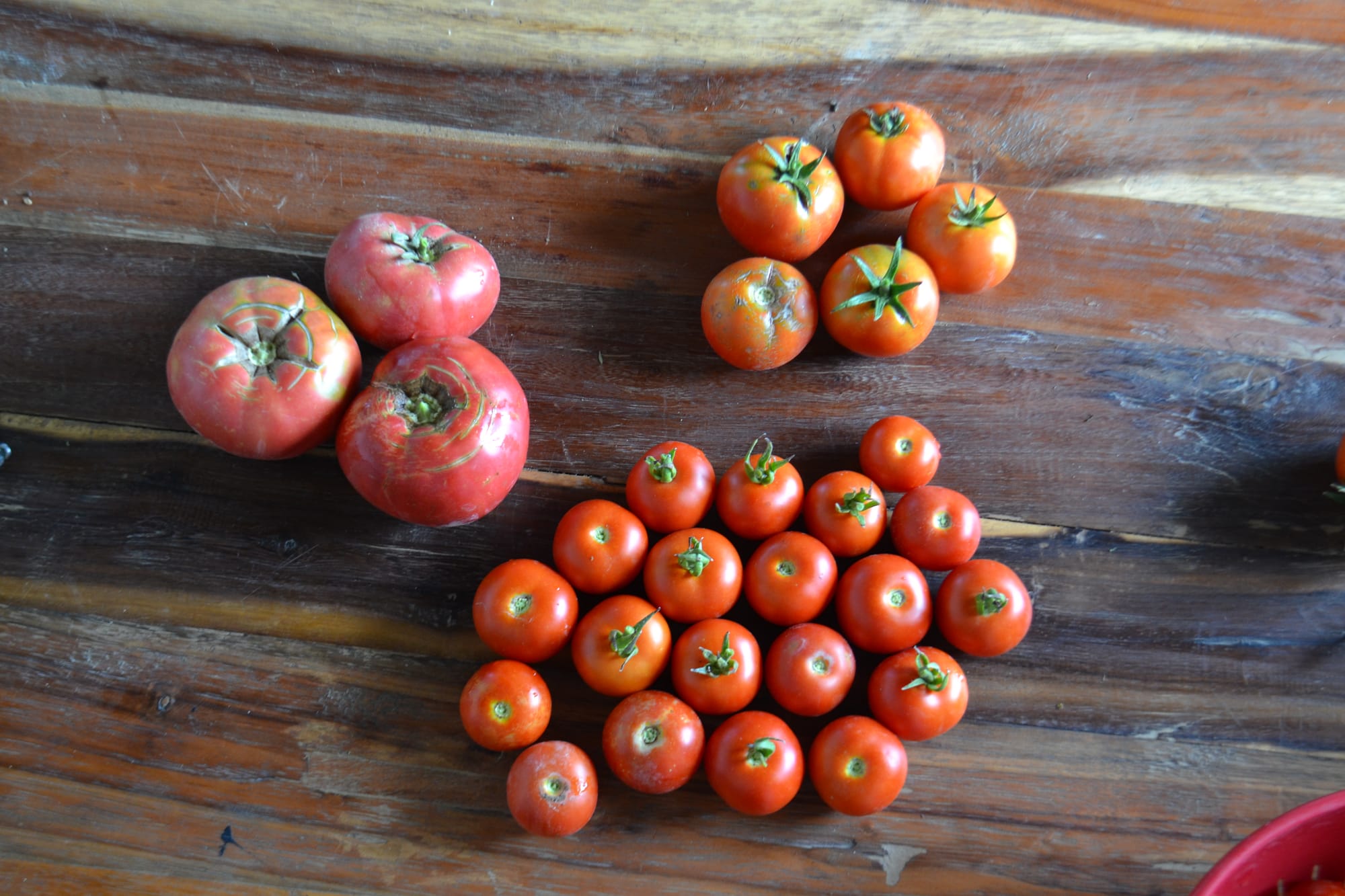 We freeze a lot of our veg and fruit, such as chard, spinach, butternut squash, beans, peas, peppers,tomatoes, sweetcorn, berries, melon and many more!
Pickling has been such a great tasty way to keep the veg going through all year around, such as beetroot, onions, carrots, cauliflower, gherkins and peppers.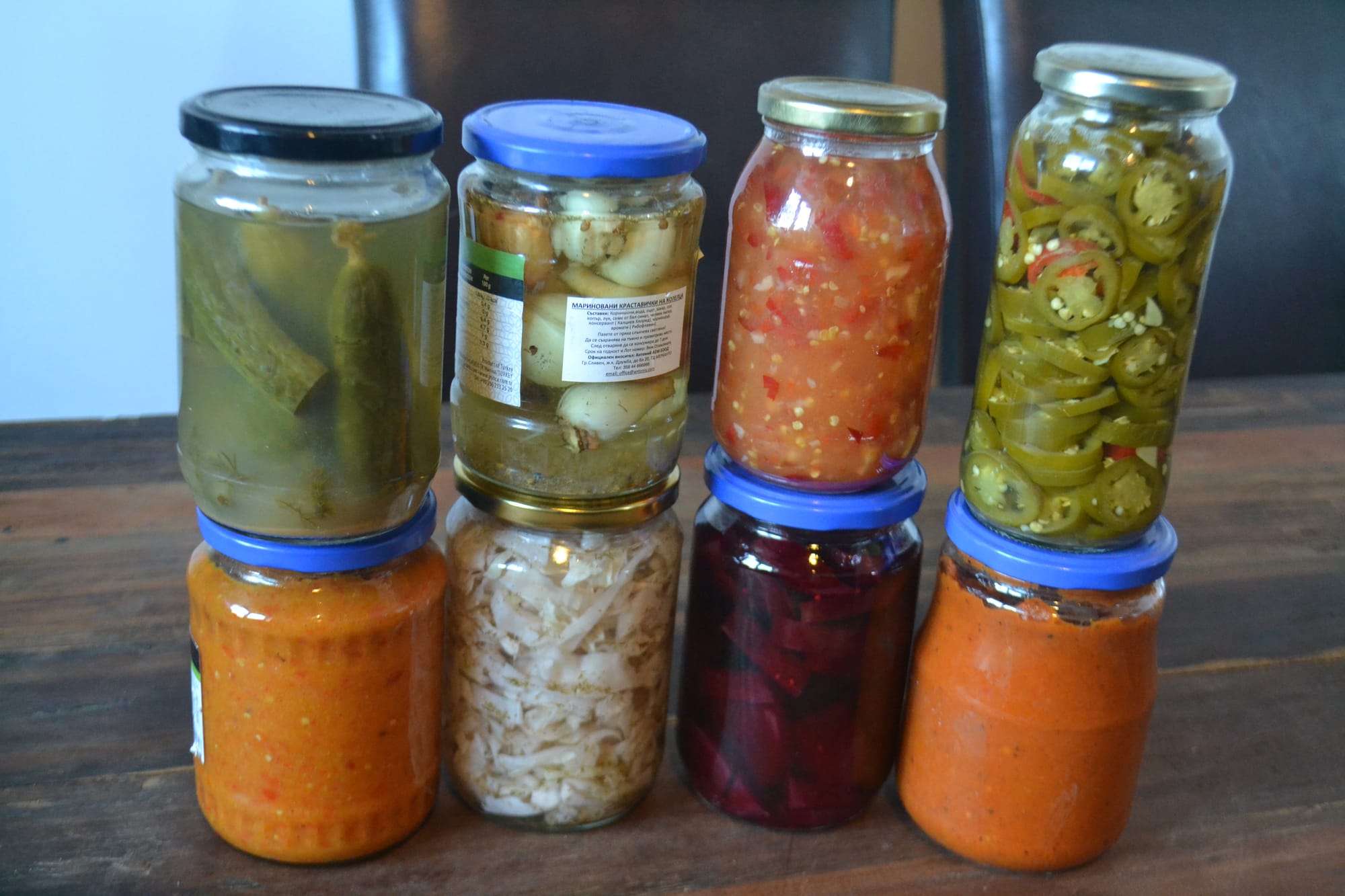 We have also made some super tasty chilli sauces, and traditional bulgarian sauce recipes.
It is the most self satisfying thing to be eating out of your garden all year round, and such an education in learning what works and what doesn't, what can be done better, and how much space everything needs. It's also the tastiest way to eat!!!
We fully recommend taking full advantage of the rich bulgarian soil and starting your own patch.