By the time we decided to try Bulgaria we were thoroughly sick of what Britain had become. I was sick of the weather, sick of the traffic, sick of searching for parking spaces (and then paying through the nose when I found one), sick of all the rules and regulations, health and safety, and by the time the majority of Brits had voted to roll back 50 years of progress in Europe, and go back to being Little Britain (Brexit), I was beyond dismayed. It was time to look elsewhere.
Spain didn't do it for me. Too barren, too many Brits who had decided to play golf for the rest of their lives. Golf is not for me. France has some beautiful places, but the weather is not that different unless you go to the expensive far south. The most important thing for me was it had to be a warm place, hot even. The tropics were too far away. We wanted to be no more than 3 hours flight from family and friends in UK. So Bulgaria came up for consideration, in particular the far south, which claims to clock more sunshine hours than Florida. A huge bonus for us was that property is unbelievably cheap. This is a properly functioning democracy which is part of Europe and a member of NATO. The main reason, it seems is because the country is de-populating. There are way more houses for sale than there are buyers. Our search was confined to the far south, it seemed to be the warmest, and it appealed to me that we would be no more than 2 and 1/2 hours from Istanbul, or the Black Sea or the Aegean in Greece. I had pictured an old wreck to do up, with a garden and bordering a stream or a river. I had this fantasy of creating my own stream fed lake in my garden. We had visited Bulgaria a few times, but nothing had yet hit the spot. One day, I saw this huge old wreck of a school house on the internet and we decided to include it on our list of properties to view. Julia and I had always harboured a fantasy about doing up an old mansion in England, but the reality had always eluded us, so we couldn't resist having a look at his one. Well, at first sight, we were gobsmacked. We could buy this! It was only 10,000 EUR. We daren't let our imagination loose. It was a complete wreck. It would have cost several hundred thousand pounds to restore in UK. We got some quotes in and one came in around 40000 pounds. It ticked none of the boxes we had brought with us, they had all gone out the window. It wasn't small, there was no stream and it was in the middle of the village, but we hadn't noticed any of that. We had been given another chance to fulfil the real dream.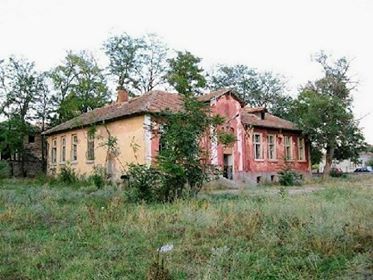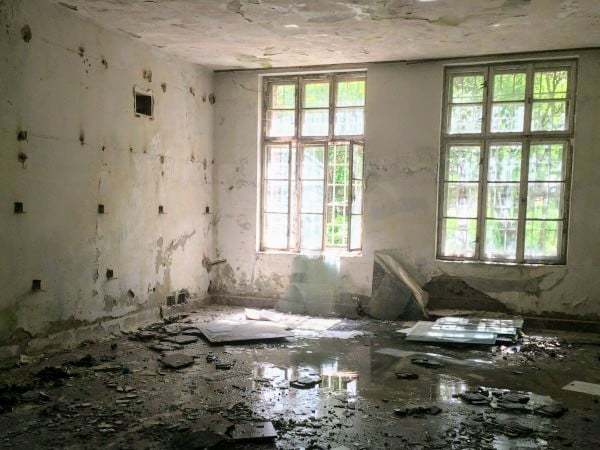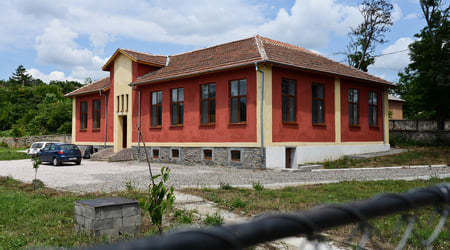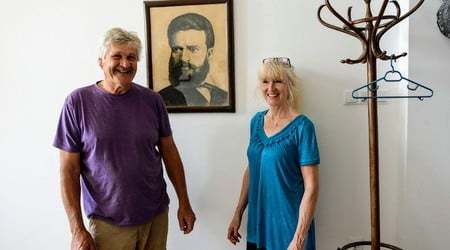 That was five years ago. We have been living here full time for nearly three years now. It cost us more than £40,000 in total ( perhaps us adding a swimming pool and pond attributed but these things always work out costing more! ). But we have our dream home, we don't care what we spent. It's not an investment. We're not looking to make a profit on it. It's our home and we have been very happy here.
I could go on about how cheap everything is, the excellent home-made brandy (Rakia),the wonderful fresh tasting vegetables and meat, and all the other things you probably already know about, but the most endearing thing for me has been the people. When we used to arrive from the UK, we were always greeted on arrival, with ' Dobre Doshli ' ( welcome! ) and they would bring us fresh fruit and vegetables from their garden, home made wine and rakia, honey, and even homemade sausages. They gave us plants for our garden and my neighbours helped me plough the land for the lawn and gave endless help when I needed it (and quite often when I didn't need it! ) Nearly five years later, they are still doing this. It has made me feel ashamed the way some Brits treat foreigners in the UK, when we have received so much love and kindness here. They love giving gifts and they also love receiving gifts, so I make sure I buy them chocolates, liqueur, or something else in return. I was feeling bitter and twisted about human kind when I left the UK, but my faith has been restored here.