Why I keep coming back to Bulgaria…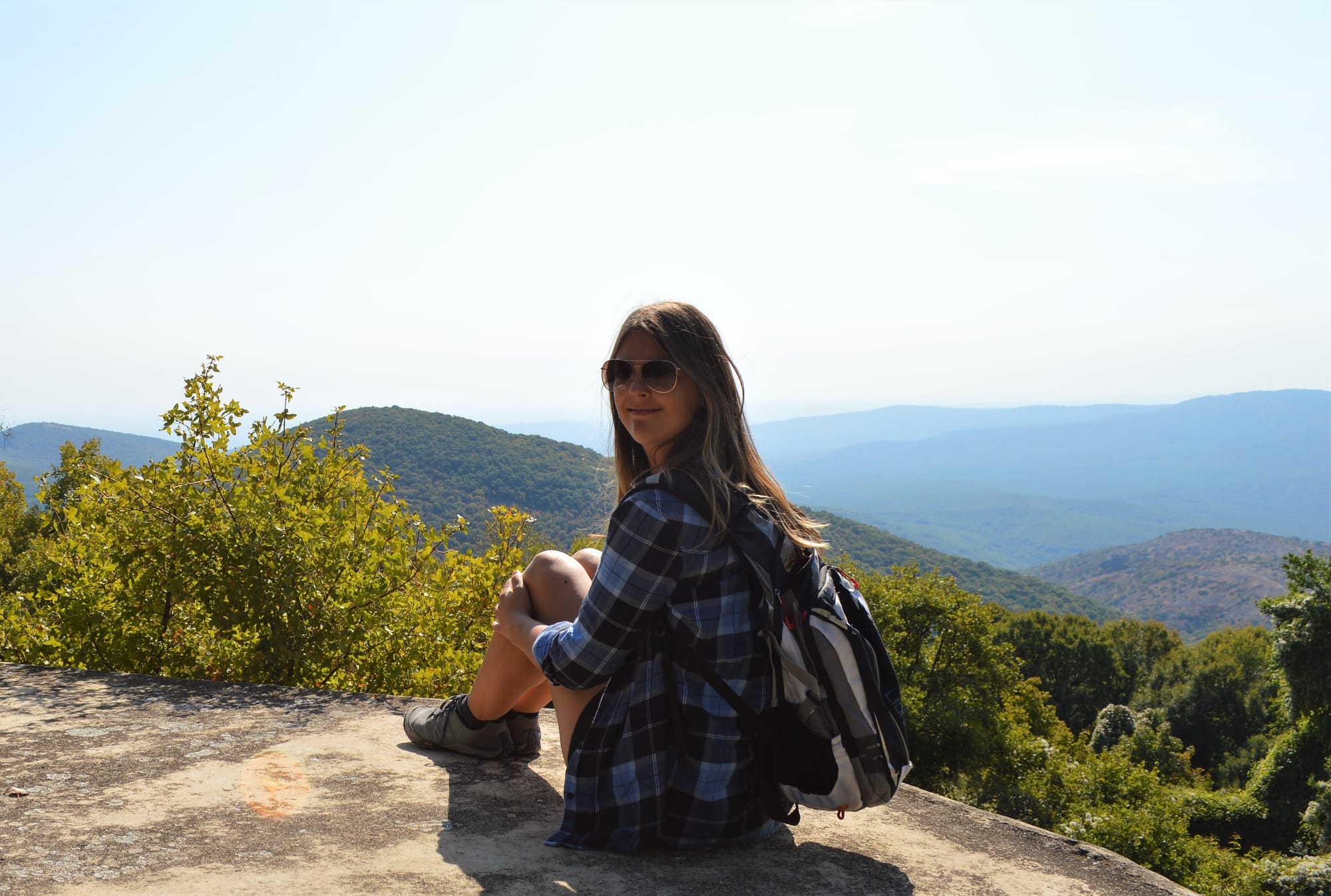 I first set foot in Bulgaria in the Spring of 2017 and I was instantly in love from day one. Jess and Joe had recently relocated to this beautiful country, and I was eager to visit the place they now called home. On that first day, as we travelled South- East from Sofia to Svilengrad, I was astonished by the powerful and overwhelming beauty of the landscape that surrounded us. I could not take my eyes away from the expansive, rolling vistas of green fields and wide-open spaces, stretching for miles and miles, eventually meeting the foothills and peaks of the Rhodope mountains shimmering in the sunshine. That first journey across the country took my breath away, and I've been spellbound ever since.
I returned to Bulgaria every year after that first visit and had the wonderful opportunity of staying for 3 - 4 months during the Summer of 2019. Having further opportunity to explore the local area, I soon felt ever more deeply connected to this extraordinary part of the world that never ceases to captivate and inspire me. A bridge-like realm where East meets West in a mesmerising, cultural mix of old customs and fresh innovations. An area that boasts state of the art wine production, sourcing from local vineyards from the very land where grapes have been grown for thousands of years. A place steeped in history and mystery, fiercely celebrated by its proud, local people who find great joy in upholding and honouring their ancient traditions.
Compared to the UK's fast-paced hustle and bustle, Bulgarian country life is a breath of fresh air. There is great peace to be found here, in the vast countryside of mountains and valleys, forests and lakes and the quiet, sweet solitude that comes with living a village life that takes you fifty years back in time. Learning to slow down can be the greatest challenge. People don't rush here, and the slower pace of life can be felt everywhere, from the lofty flight of the stork in the field to the steady amble of the horse and cart. A typical morning commute is usually a sunny walk or drive along empty roads to the village shop or spring, often accompanied by smiles and greetings from the local people, who are forever pleased to be able to gift you their home-grown vegetables or a bottle of homemade wine or rakia. Weeks of absolute quiet can pass by until suddenly the village will spring to life with local festivals and celebrations.
The guarantee of daily sunshine is always the biggest surprise for me, occasionally interrupted by impressive and intensely beautiful storms. The wealth of sunshine available from Spring through to Autumn allows for perfect conditions to grow an excellent selection of good quality fruit and vegetables. Biting into a large watermelon, picked fresh from the garden, is one of my most favourite ways to start the day. The quality of the food grown in Bulgaria is incredible. The local markets offer a wide variety of seasonal produce that just cannot be compared to the imported supply available in the UK. Eating out in Bulgaria never fails to disappoint, with a tasty assortment of local delicacies always readily available. And the low cost of the bill always astonishes me, every time.
As someone who takes great pleasure in hiking, nature photography, and simply enjoying the sunshine and wide-open spaces, Bulgaria brings me daily joy that I struggle to find in the UK. I love that you can walk for miles through the countryside and not see a soul. And those who I do meet are so often pleased to see an Anglichanka (English woman) enjoying their beautiful country. The locals tend to be very patient and helpful when I speak at them in broken Bulgarian. I find the Bulgarian language to be exceptionally beautiful and I take great joy in learning and practicing it, despite its complicated grammar and pronunciation. Whatever your level of the local language, it is always well-received if you at least try.
It's no wonder I find myself time and again returning to this magical place. Over the years it has become another home for me, one that I always look forward to seeing again. In time I know that, soon enough, I shall be asking Jess and Joe to find a suitable property for me in this beautiful land. Be it a full-time or part-time home, I will be honoured to be able to call myself part of a community of people who are building their alternative lifestyles in this amazing place, abundant in all the joyful ways that only a simpler life can bring. In a world where it is becoming increasingly difficult to return to more natural ways of living, Bulgaria offers a place still not yet overly affected by Westernisation. When UK life starts to bring me down, I think of those mystic mountain tops and feel instant joy and peace.
Obicham Bulgaria!